Continuing Care Memory Care Services in Towson, MD
Specialized Alzheimer's and dementia care in an intimate setting.
Memory care at Chestnut Green in Towson, MD offers a safe, supportive setting. The Chestnut Green Health Center is accessible just for Blakehurst residents and is consistently rated among the top senior health centers in the area. In an intimate 15-room neighborhood, residents can benefit from private suites, personalized care and specialized programs.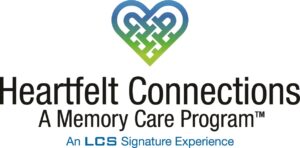 Staff members are trained in Heartfelt CONNECTIONS – A Memory Care Program®. This nationally recognized model is built on a philosophy that what remains is more important than what's been lost. We focus on each person's remaining abilities and celebrate their successes.
Personalized memory care programs are designed around each resident's needs. Music therapy, for example, can be used to access cherished memories, improve mood and calm emotions. Art therapy allows residents to express themselves nonverbally. Virtual reality may also be used to recall memories and improve mood. Daily scheduled activities encourage residents to participate in singing, painting, walking, bowling, gardening and other engaging activities.
Stimulating activities bring us together.
We stay connected and engaged with a variety of fun, healthy and creative activities.
Services and amenities include:
Private suites with access to a common room with fireplace
Outside terraces
Scheduled activities encourage residents to stay social
Chef-prepared meals served on china with table linens and fresh flowers
Meals and snacks available 24/7
Laundry and housekeeping
Assistance with personal care
24/7 licensed nursing staff on-site
To learn more about dementia care in Towson, MD at Blakehurst, get in touch.
Frequently Asked Questions
What is the difference between memory care and assisted living?
Memory care provides support for activities of daily living similar to assisted living, but also offers specialized staff, memory-based programming and a secure environment. Memory care in a community setting often can reduce the incidences of emergencies, violent behavior and isolation in those with Alzheimer's and other types of dementia.
What signs might indicate that my loved one could benefit from memory care?
Alzheimer's and other forms of dementia cause problems with memory, using language, personality and thinking clearly. People with memory loss tend to forget things that just happened, have trouble making decisions, get confused by things they've seen and heard, and may have trouble sleeping. As the disease progresses, they may not recognize familiar people and places, they may wander, get irritated easily, or need help with daily activities such as eating, dressing and bathing. A physician can do tests to see if your loved one has dementia or some other condition that is causing similar symptoms.