Meet our team.
Exceptional people provide exceptional service. At Blakehurst, our dedicated staff brings passion, expertise and years of experience to the table. Our goal is to work together to serve your needs and exceed your expectations.
Adam Funk
Executive Director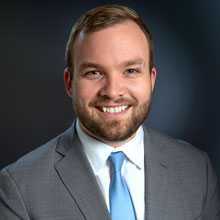 Adam joined the Blakehurst family in 2019 and has been part of the Life Care Services® team since 2014. During this time, he gained valuable experience and knowledge as an administrator at four different communities. Adam is a graduate of Murray State University with a Bachelor of Science degree. At Blakehurst, Adam focuses on ensuring residents are satisfied and fulfilled while team members are engaged in the community's pursuit of excellence. He oversees the operations at Blakehurst to ensure the community operates efficiently and stays financially sound for years to come. Adam loves the role he plays in helping residents experience vibrant and healthy lifestyles.
Josh Naviasky
Administrative Services Director
Dawn Warns
Associate Accounting Director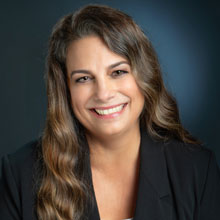 Dawn has been at Blakehurst since it opened 27 years ago. She assists the executive director as well as supervises the receptionist and concierge services provided to Blakehurst residences. In addition, she is a Notary Public for the Blakehurst community and takes great pride in ensuring a hospitable, welcoming environment. The administrative functions of Blakehurst are facilitated with her talent.
Sherry Wilson
Director of Human Resources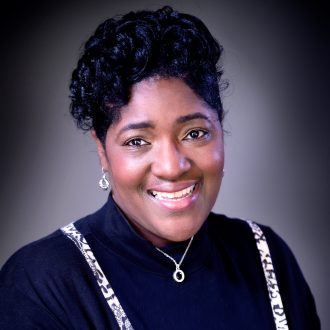 Sherry has more than 30 years of human resource and management experience. Sherry is responsible for assuring that qualified and responsive staff are recruited and trained for the services they provide residents of Blakehurst. Creating a supportive and high-expectation environment for staff assures that residents' expectations will be met by staff that enjoys working with residents, as well as having the opportunity for personal fulfillment and growth.
Elizabeth O'Connor
Director of Marketing and Sales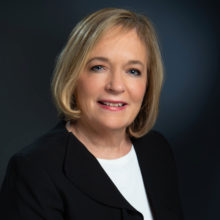 Elizabeth has been with Blakehurst since 2004. She offers prospective residents a wealth of knowledge regarding senior housing options in the greater Baltimore area. Elizabeth views her responsibility as helping prospective residents and their advisers learn and understand their options, so they can select a Life Plan Community that offers both an enjoyable lifestyle and comfortable financial fit. She holds a B.A. degree in Gerontology from Iona College.
Debra Bartgis
Community Life Services Director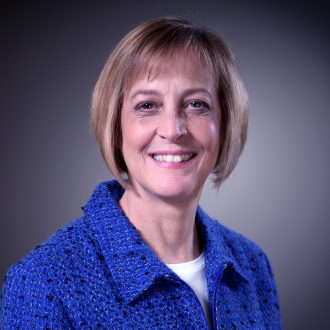 Debra Bartgis began her career with Blakehurst in January 2000. Her team works together developing comprehensive programs that focus on wellness and engaging residents throughout their continuum of care. Blakehurst offers over 40 resident-led committees and activity groups that are instrumental in the monthly and seasonal activity planning. In addition, Debra is the team trainer of Tavis; a black Labrador retriever service dog from Canine Companions for Independence. Debra is a Certified Therapeutic Recreation Specialist offering over 25 years of experience in senior care.
Fred Johnson
Director of Plant Operations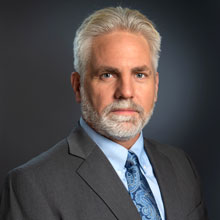 Fred is frequently referred to as "chief engineer" since joining Blakehurst in 2008. He is responsible for all the systems that provide a comfortable and safe environment for Blakehurst residents. He is also responsible for the maintenance of all residences inside and out, and the clubhouses and grounds so that they function flawlessly and are immaculately maintained.
Valerie Dorsey
Residential Health Services Manager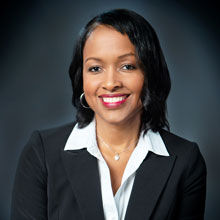 Valerie serves as the knowledgeable "go to" person for assisting Blakehurst residents with access to the appropriate levels of medical service offered at Blakehurst or through the residents' other health care providers. She ensures that Blakehurst residents who go elsewhere for specialty care or hospitalization return to Chestnut Green (Blakehurst's Health Center) or their private residence at Blakehurst with ease and the appropriate level of care and service for a seamless recovery and rehabilitation process. Valerie has 15 years of previous experience in finance and 6 years of experience in nursing. She earned her Bachelor of Science degree in Management from University of Phoenix and her Associates of Science degree in Nursing from Community College of Baltimore County. She is currently pursuing a Bachelor of Science in Nursing from University of Maryland.
Julian Robinson
Environmental Services Director
JoAnn Rosario Lamptey
Director of Nursing
April Lescallett
Director of Dining Services